013
"The music world is full of creative minds and when those minds get turned to environmental and social causes, all manner of wonderful things come out."
---
FROM THE EDITOR
While this newsletter scales well for any device, I recommend a laptop and clicking that 'view online' link in the email. The photos really shine on a larger screen!
---
WEATHER REPORT
dispatches on the weather and our relationship to the environment
Washington DC - Astrid Riecken
'Stumpy' - the most resilient of all DC cherry blossom trees.
This particular tree is well known in Washington DC. It's truly a symbol of resilience. It literally has only this very fragile stump, it's not even a real stump anymore just bark almost. Yet branches are still growing on top of it and it is blossoming. For me this image is very symbolic. It's about resilience, overcoming challenges. Not giving up and trusting that hope is real and things eventually will change.
I went down to the cherry blossoms with one light and set it up on a light stand. The storm, rain, and wind were quite challenging. It was freezing cold. When I saw this couple I knew I needed them in the frame, with this tree and with the chain. It all spoke very loudly to me. The storm cloud was so dark and threatening but yet there was light to see on the horizon. I know this might sound a little cliché but I truly felt this picture needed to be taken. The couple were very nice and agreed to be photographed. They didn't see the tree at first and only paid attention because of my light and then saw how damaged it looked.
It's very hard, at best, to accept who we are as humans. But last night so many people came and enjoyed my light. I finally stepped away into the dark and just watched people using my light to take their photographs. It was so incredibly sweet and comforting. When some of them saw me standing there and watching they asked whether this is my light. When I said yes they were thanking me and smiling.
It was really nice. I don't have interactions like this often enough.
Astrid Riecken is a photographer and educator in Washington DC (web | Instagram @arfotofirst)
---
from Matthew Morrison, National Park Service botanist:
Stumpy has suffered from urban-related challenges that have rendered its overhead network of branches compromised and stressed. The manifestation is visibly decayed branches and trunk wood, however, there is a host of similar problems going on underground in the root system. As public safety is the paramount mission of the National Park Service, the dangerous dead portions have been removed by our in-house arborist team. With there being enough feeder roots present, along with the tree's natural ability to transport cells, water and nutrients immediately inside the layer of bark, the tree can sustain life indefinitely. When Stump finally gives up the ghost it will be replaced by a nursery stock cherry tree.
One Reddit user commented:
You know what that old tree is doing? Its best.
---
---
ACTIONS
from urgency to agency
Virtual Cherry Blossom Pilgrimage
Since Viaduct Arts includes exploring and rebooting people's spiritual relationship with our habitat, I think this event is apropos. Contributor Ashley Yoshida is a great DC friend from back in the day, now married and living in Japan. She's leading a month-long, 60-mile virtual pilgrimage to Zen Buddhist temples in and around Chichibu, outside Tokyo, dedicated to peace in Ukraine and the world in honor of peace activist and Zen monk Thich Nhat Hanh who passed away in January.
Basically you walk it where you are, and tune in to her Instagram for the rest. Past livestreams will be available.
Two miles a day seems doable. We signed up and started a day early, because sloth.
Looks like a great way to concentrate some good spiritual vibes, and Ashley is a very kind, knowledgable, and apparently tireless guide. A unique soul, she's not in typical tour guide mode, it's a more mindful, nuanced, curiosity-driven approach. Check it out, it's just started but not too late to join. There's a small fee to support her efforts.
---
Songs for Ukraine
Shortly after the start of the war against Ukraine, Viaduct Arts hosted the Songs for Ukraine fundraiser on just three days' notice. It was a concert in our driveway for our neighbors in Takoma Park MD, featuring a lineup of local performers including yours truly.
We're just a little short of our $3k target, with a few days remaining. The money will go to Ukrainian-based Voices of Children to support children and families there. You can donate here:
https://www.paypal.com/pools/c/8HMFuSUYiQ
Or if you see this too late, why not start your own fundraiser?
---
---
FUTURE-MUSIC
music to carry us forward
Via nature.org:
Childish Gambino is the stage name of multi-hyphenate creative, Donald Glover, who earned a Grammy-nomination for "Feels Like Summer."
This R&B song has an easy, breezy vibe, but don't let that lull you into missing the meaning behind his environmentally driven lyrics.
Glover encourages us to slow down and question what's happening to increased summer temperatures and the animals that we have grown accustomed to.
Seven billion souls that move around the sun
Rolling faster, faster and not a chance to slow down
Slow down
Men who made machines that want what they decide
Parents tryna tell their children please slow down
Slow down

Every day gets hotter than the one before
Running out of water, it's about to go down
Go down
Air that kill the bees, that we depend upon
Birds were made for singing, waking up to no sound
No sound
I'm hoping that this world will change
But it just seems the same
I know
Oh, I hope we change...
---
---
ROUNDUP
The Guardian | March 18, 2022
As well as the physical reality of rivers, the film charts humanity's evolving relationships with them, "from mystery to mastery to almost an amnesia".
---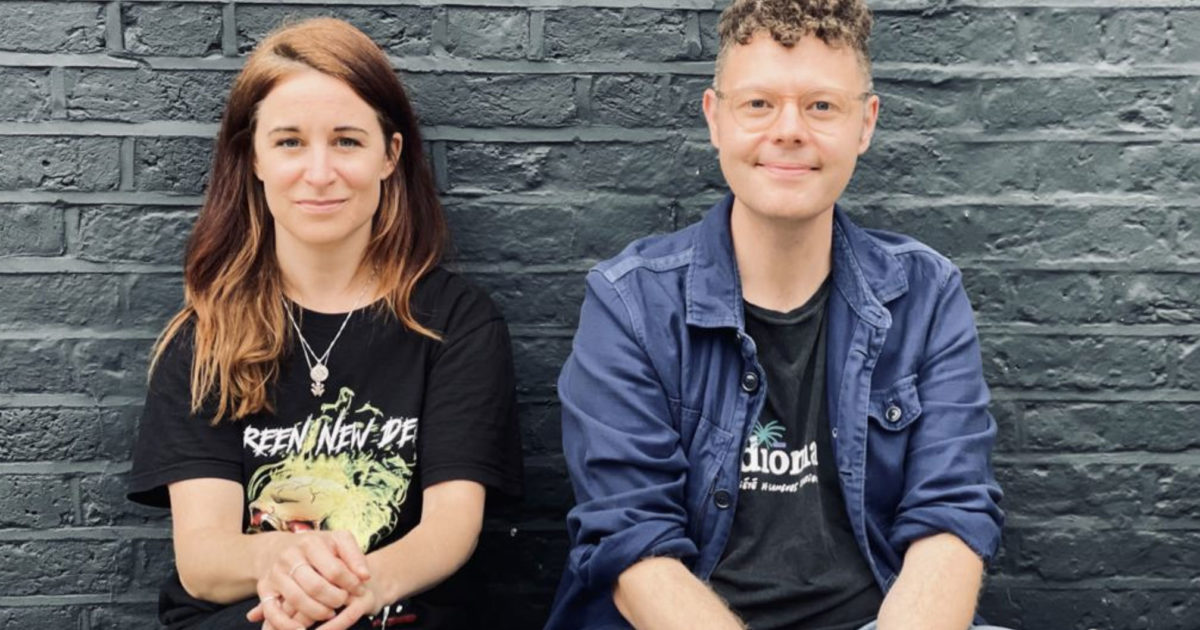 "It's easy to get dragged into feeling hopeless about the world, but there are also so many positive and beautiful things coming out of the challenges we face," says co-host Fay Milton. "The music world is full of creative minds and when those minds get turned to environmental and social causes, all manner of wonderful things come out. Each interview has left me with a head full of new ideas."
Highly recommend you sign up for these and check out their past episodes here. Great discussions, feels like cool, positive, smart people are on the case. Perfect for your commute.
Instagram @soundslikeaplanpodcast
---
The Guardian | April 30, 2021
"Who are we to say if humanity is worth continuing?" the vocalist asks. "I think having hope for the future is a default setting that we have. We choose to be in that energy that wants to succeed – if everyone says: 'We're not gonna make it,' we're not gonna make it!"
---
---